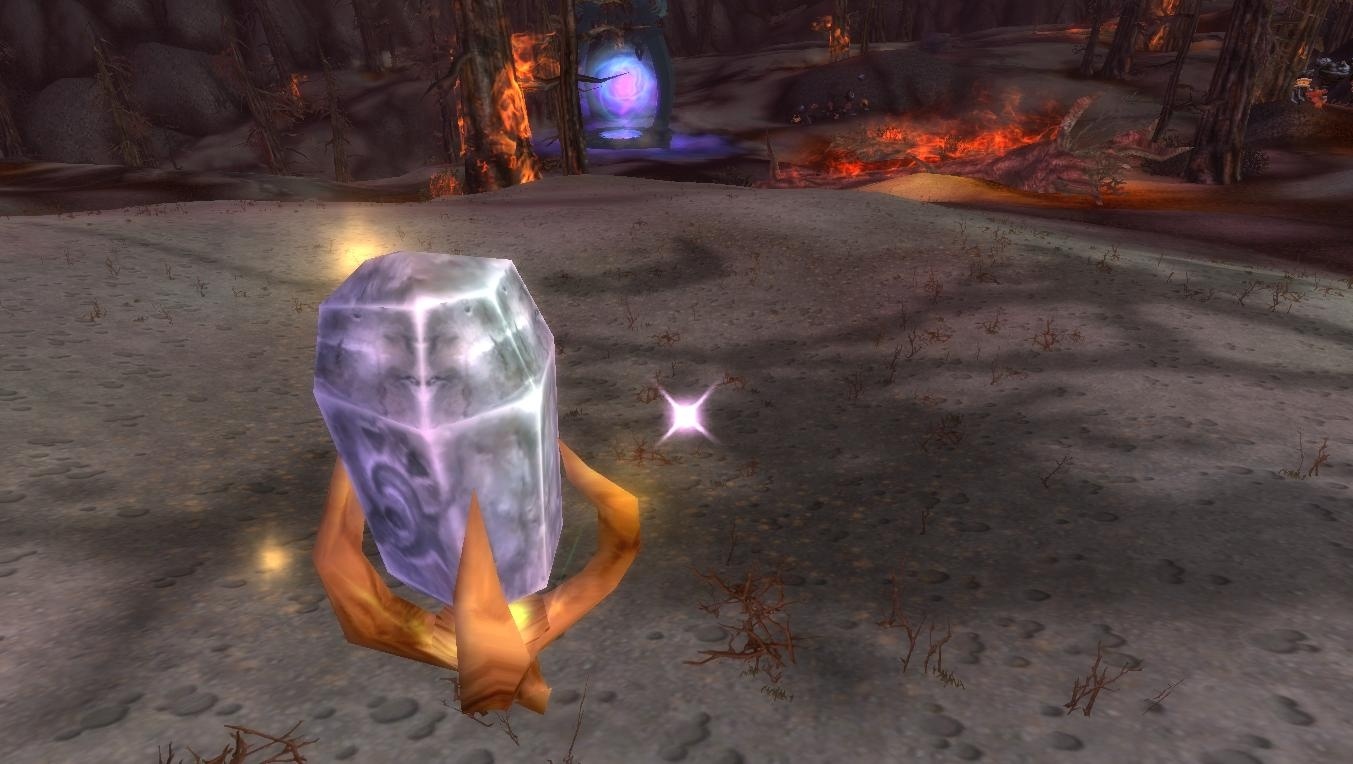 <![CDATA[//<![CDATA[ var _ = g_users; _["649589"]={"border":0,"roles":0,"joined":"2010-08-22T05:03:08-05:00","posts":0,"gold":0,"silver":0,"reputation":236,"copper":2};_["719112"]={"border":0,"roles":0,"joined":"2010-12-05T09:57:06-06:00","posts":0,"gold":0,"silver":0,"reputation":127,"copper":1};_["Gryphon"]={"border":0,"roles":256,"joined":"2006-06-26T12:54:29-05:00","posts":2104,"gold":18,"silver":23,"reputation":8991,"copper":48,"title":"Spam Buster","avatar":1,"avatarmore":"achievement_boss_ossiriantheunscarred","sig":"u25c4 [url=https://www.wowhead.com/list=208146742/us-sargeras-ghryphen]Gryphon[/url] u25a0 [url=http://alliedtribalforces.com]Allied Tribal Forces[/url] u25a0 [url=https://twitter.com/ghryphen]Twitter[/url] u25ba"};_["255569"]={"border":0,"roles":0,"joined":"2008-11-24T17:50:07-06:00","posts":0,"gold":0,"silver":3,"reputation":1667,"copper":17};_["140679"]={"border":0,"roles":256,"joined":"2008-03-26T16:50:05-05:00","posts":5,"gold":0,"silver":9,"reputation":4156,"copper":26,"title":"Premium User"};_["jfoobar"]={"border":0,"roles":0,"joined":"2008-11-16T18:32:00-06:00","posts":6,"gold":1,"silver":16,"reputation":5972,"copper":52};_["107618"]={"border":0,"roles":0,"joined":"2007-12-12T10:34:38-06:00","posts":0,"gold":0,"silver":0,"reputation":200,"copper":1};_["stefanda"]={"border":0,"roles":0,"joined":"2009-12-31T05:37:14-06:00","posts":0,"gold":0,"silver":14,"reputation":2443,"copper":16,"avatar":1,"avatarmore":"chr_bloodelf_female_priest04"};_["267801"]={"border":0,"roles":0,"joined":"2008-12-07T04:24:24-06:00","posts":0,"gold":1,"silver":9,"reputation":7670,"copper":83};_["Whiterock"]={"border":0,"roles":256,"joined":"2008-10-07T15:08:03-05:00","posts":91,"gold":13,"silver":104,"reputation":272051,"copper":1215,"title":"Premium User","avatar":2,"avatarmore":"4093","sig":"May the Light won't blind you and the Darkness won't consume you."};_["MLyhne"]={"border":0,"roles":0,"joined":"2009-02-10T17:47:31-06:00","posts":0,"gold":0,"silver":5,"reputation":464,"copper":11};_["566165"]={"border":0,"roles":0,"joined":"2010-03-27T00:51:11-05:00","posts":26,"gold":0,"silver":1,"reputation":629,"copper":11};_["747435"]={"border":0,"roles":0,"joined":"2010-12-28T00:10:36-06:00","posts":0,"gold":0,"silver":0,"reputation":141,"copper":0};_["803220"]={"border":0,"roles":0,"joined":"2011-03-13T20:28:23-05:00","posts":0,"gold":0,"silver":0,"reputation":107,"copper":0};_["Raytol21"]={"border":0,"roles":0,"joined":"2009-10-25T13:23:00-05:00","posts":0,"gold":0,"silver":15,"reputation":3785,"copper":33};_["wharris"]={"border":0,"roles":0,"joined":"2010-04-25T01:19:43-05:00","posts":5,"gold":2,"silver":22,"reputation":18008,"copper":189,"avatar":1,"avatarmore":"inv_misc_punchcards_blue","sig":"This is a fake signature created to cheese an achievement"};_["FuryWar"]={"border":0,"roles":0,"joined":"2011-05-04T21:54:44-05:00","posts":1,"gold":1,"silver":5,"reputation":5714,"copper":76};_["848148"]={"border":0,"roles":0,"joined":"2011-06-28T04:57:55-05:00","posts":12,"gold":0,"silver":3,"reputation":1053,"copper":18};_["kast0re"]={"border":0,"roles":0,"joined":"2009-03-31T00:46:26-05:00","posts":0,"gold":0,"silver":3,"reputation":471,"copper":3};_["Descentia"]={"border":0,"roles":0,"joined":"2012-03-04T14:00:54-06:00","posts":6,"gold":0,"silver":9,"reputation":2323,"copper":13};_["Aquifel"]={"border":0,"roles":256,"joined":"2011-02-08T11:28:05-06:00","posts":34,"gold":14,"silver":71,"reputation":37471,"copper":317,"title":"Premium User","avatar":1,"avatarmore":"ability_hunter_pet_gorilla","sig":"blah"};_["dythe"]={"border":0,"roles":0,"joined":"2011-08-20T02:49:58-05:00","posts":0,"gold":2,"silver":23,"reputation":9723,"copper":56,"avatar":1,"avatarmore":"inv_pet_egbert","sig":"*various obscenities when tanking or healing*"};_["MakriWorgen"]={"border":0,"roles":0,"joined":"2013-04-02T10:51:56-05:00","posts":2,"gold":2,"silver":12,"reputation":9846,"copper":25};_["GitGudGuides"]={"border":0,"roles":256,"joined":"2015-02-07T15:17:55-06:00","posts":1,"gold":4,"silver":10,"reputation":51515,"copper":95,"title":"Premium User"};_["Takata"]={"border":0,"roles":0,"joined":"2008-07-20T10:13:40-05:00","posts":3,"gold":1,"silver":16,"reputation":10445,"copper":64};_["Boxofbeer"]={"border":0,"roles":256,"joined":"2013-08-29T09:44:16-05:00","posts":10,"gold":80,"silver":500,"reputation":248321,"copper":2388,"title":"Premium User","avatar":1,"avatarmore":"inv_misc_summerfest_brazierorange"};_["WoWGnGP"]={"border":0,"roles":256,"joined":"2015-06-23T07:32:44-05:00","posts":2,"gold":2,"silver":14,"reputation":33959,"copper":55,"title":"Premium User","sig":"World Of Warcraft Guides And Gameplayrnhttps://www.youtube.com/channel/UCkbkzPNOfOOlTvKcu3quF9w"}; var lv_comments0 = [{"commentv2":1,"number":0,"id":1215605,"nreplies":2,"sticky":0,"user":"255569","body":"From the questgiver, just fly east and over the hill. You can see some cave nearby the stone.rnCoords: 33,64rnrnMight be a bit hard to spot at this time since the damn thing is constantly buried in corpses.","date":"2010-12-08T16:48:16-06:00","rating":25,"indent":0,"roles":0,"deleted":0,"outofdate":0,"userRating":0,"replies":[{"commentid":1215605,"id":208076,"body":"Thanks for the coords. Blizz's mark on the map was nowhere near this location.","userid":126504,"username":"126504","roles":0,"creationdate":"2010-12-25T15:36:25-06:00","lasteditdate":"1970-01-01T01:00:00-06:00","rating":5,"dataTree":1,"importedAuthor":null,"importedSubject":null,"contentTimestamp":"1293312985.000000","markupDisabledEnvironments":{"2":true,"3":true}},{"commentid":1215605,"id":680459,"body":"Last sentence helped A LOT.","userid":964414,"username":"pokiaka","roles":0,"creationdate":"2013-07-26T04:16:56-05:00","lasteditdate":"1969-12-31T18:00:00-06:00","rating":0,"dataTree":1,"importedAuthor":null,"importedSubject":null,"contentTimestamp":"1374833816.000000","markupDisabledEnvironments":{"2":true,"3":true}}],"dataTree":1,"markupDisabledEnvironments":{"2":true,"3":true}},{"commentv2":1,"number":1,"id":1223051,"nreplies":4,"sticky":0,"user":"jfoobar","body":"I actually didn't have to kill anything to defend it at all. No new mobs spawned to attack it and I had cleared the couple of nearby mobs away before I activated. Perhaps it is bugged (in a good way)?","date":"2010-12-10T21:51:43-06:00","rating":5,"indent":0,"roles":0,"deleted":0,"outofdate":0,"userRating":0,"replies":[{"commentid":1223051,"id":495009,"body":"I had the same, I cleared the area and then just stood waiting and it up popped the completed quest. Easy as pie.","userid":918361,"username":"mysticmoggy","roles":0,"creationdate":"2011-12-09T20:09:25-06:00","lasteditdate":"1969-12-31T18:00:00-06:00","rating":0,"dataTree":1,"importedAuthor":null,"importedSubject":null,"contentTimestamp":"1323482965.000000","markupDisabledEnvironments":{"2":true,"3":true}},{"commentid":1223051,"id":510113,"body":"Ummm... I had 2 Lava Surgers attack me and 5 Ashbearers spawn while I was defending...","userid":803534,"username":"BoSoxFan08","roles":0,"creationdate":"2012-01-20T14:30:44-06:00","lasteditdate":"1969-12-31T18:00:00-06:00","rating":0,"dataTree":1,"importedAuthor":null,"importedSubject":null,"contentTimestamp":"1327091444.000000","markupDisabledEnvironments":{"2":true,"3":true}},{"commentid":1223051,"id":545858,"body":"Which ward did you use? There are a few of them, one of them is certified bugged, the others might not be","userid":984038,"username":"Suuckamedrya","roles":0,"creationdate":"2012-05-26T14:14:17-05:00","lasteditdate":"1969-12-31T18:00:00-06:00","rating":0,"dataTree":1,"importedAuthor":null,"importedSubject":null,"contentTimestamp":"1338063257.000000","markupDisabledEnvironments":{"2":true,"3":true}},{"commentid":1223051,"id":564036,"body":"Usually there is 5 Ashbringers at around 5-15 second intervals, then the totem kills them all. Pretty much a walk in the park","userid":1001543,"username":"dragonsaber12","roles":0,"creationdate":"2012-08-15T12:05:21-05:00","lasteditdate":"1969-12-31T18:00:00-06:00","rating":0,"dataTree":1,"importedAuthor":null,"importedSubject":null,"contentTimestamp":"1345053921.000000","markupDisabledEnvironments":{"2":true,"3":true}}],"dataTree":1,"markupDisabledEnvironments":{"2":true,"3":true}},{"commentv2":1,"number":2,"id":1227282,"nreplies":0,"sticky":0,"user":"107618","body":"The first time I attempted this quest I swear 10 Charbringers spawned nearly immediately, and more kept coming. I came here to figure out the trick to defend with 10 against one, and didn't find anything. So I started the quest again and they came one at a time, and I was able to keep up pretty easily. I think I was just a victim of rapid spawning of random mobs. So if this happens to anyone else, I just wanted to say that doesn't seem to be an intended part of the quest. Just try it again.","date":"2010-12-12T10:46:42-06:00","rating":2,"indent":0,"roles":0,"deleted":0,"outofdate":0,"userRating":0,"replies":[],"dataTree":1,"markupDisabledEnvironments":{"2":true,"3":true}},{"commentv2":1,"number":3,"id":1232682,"nreplies":0,"sticky":0,"user":"stefanda","body":"Currently bugged for me on two alts.rnActivating the Stone puts you repeatedly in combat but there's no spawn of anything. Just sit idle for a moment and wait for the success message to appear.","date":"2010-12-14T07:55:47-06:00","rating":2,"indent":0,"roles":0,"deleted":0,"outofdate":0,"userRating":0,"replies":[],"dataTree":1,"markupDisabledEnvironments":{"2":true,"3":true}},{"commentv2":1,"number":4,"id":1237209,"nreplies":0,"sticky":0,"user":"267801","body":"[b]Aessina quest chain[/b]nn[pre]n1. [url=http://www.wowhead.com/quest=25630]The Fires of Mount Hyjal[/url] (breadcrumb quest)n1. [url=http://www.wowhead.com/quest=25381]Fighting Fire With ... Anything[/url] (kill 10 firestorms)nn2. [url=http://www.wowhead.com/quest=25385]Save the Wee Animals[/url] (gather 10 animals)n2. [url=http://www.wowhead.com/quest=25392]Oh, Deer![/url] (escort 3 fawns)nn3. [url=http://www.wowhead.com/quest=25404]If You're Not Against Us...[/url] (Persuade Blackhorn)n3. [url=http://www.wowhead.com/quest=25408]Seeds of Their Demise[/url] (gather 8 Bileberries) n3. [url=http://www.wowhead.com/quest=25411]A New Master[/url] (Use quest object on a dead orc)n3. [url=http://www.wowhead.com/quest=25412]The Name Never Spoken[/url] (toggle 3 objects)n [url=http://www.wowhead.com/quest=25443]The Name Never Spoken[/url]n3. [url=http://www.wowhead.com/quest=25428]Black Heart of Flame[/url] --. (use quest object to call [url=http://www.wowhead.com/npc=40107]Thol'embaar[/url] and kill it)n |n4. [url=http://www.wowhead.com/quest=25382]Disrupting the Rituals[/url] V (kill 6 Inferno Lords)n4. [url=http://www.wowhead.com/quest=25940]Last Stand at Whistling Grove[/url] (need Black heart of Flame)(go to Taldros)n4. [url=http://www.wowhead.com/quest=25462]The Bears Up There[/url] (climb tree, save cubs)n4. [url=http://www.wowhead.com/quest=25490]Smashing Through Ashes[/url] (kill 8 Charbringers, IN HYJAL)n4. [url=http://www.wowhead.com/quest=25491]Durable Seeds[/url] (collect 10 seeds) |n |n 5. [url=http://www.wowhead.com/quest=25493]Fresh Bait[/url] (get 4 entrails from hounds ) 6. [url=http://www.wowhead.com/quest=25492]Firebreak[/url] (kill 10 lava surgers)n 5. [url=http://www.wowhead.com/quest=25507]Hell's Shells[/url] (use bait, toggle Nemesis) 6. [b]Prepping the Soil[/b] (toggle object, defend it)n 5. [url=http://www.wowhead.com/quest=25510]Tortolla Speaks[/url] -------------------.n |n6. [url=http://www.wowhead.com/quest=25514]Breaking the Bonds[/url] (unchain Tortolla) 7. [url=http://www.wowhead.com/quest=25519]Children of Tortolla[/url] (kill 6 corruptors in lake, get ilvl 288 rare)n | |n .-------------------------------------------------.n |n Vn8. [url=http://www.wowhead.com/quest=25520]An Ancient Awakens[/url] (go back to Hamuul Runetotem)nn9. [url=http://www.wowhead.com/quest=25830]The Last Living Lorekeeper[/url] (go to Nordu)n9. [url=http://www.wowhead.com/quest=25842]Firefight[/url] (kill 5 tormentors)n9. [url=http://www.wowhead.com/quest=25372]Aessina's Miracle[/url] (go to Hamuul Runetotem, get ilvl 288 rare)n[/pre]n(The map of Hyjal phases at this time. The western part is no longer burnt. Tortolla moved)n[pre]n10. [url=http://www.wowhead.com/quest=25843]Tortolla's Revenge[/url] (go to Tortolla)n Tortolla quest chain beginsn[/pre]","date":"2010-12-16T01:21:44-06:00","rating":2,"indent":0,"roles":0,"deleted":0,"outofdate":0,"userRating":0,"replies":[],"dataTree":1,"markupDisabledEnvironments":{"2":true,"3":true},"lastEdit":["2010-12-16T01:34:18-06:00",1,"267801"]},{"commentv2":1,"number":5,"id":1241644,"nreplies":0,"sticky":0,"user":"Whiterock","body":"[b]The Return of the Ancients[/b] Quest Tree From Whiterockn[url=http://www.wowhead.com/forums&topic=180241&p=2487503]<>[/url]n[pre]n[url=http://www.wowhead.com/quest=25611]Return from the Firelands[/url][url=http://www.wowhead.com/quest=25612]{H}[/url]*──>G)[url=http://www.wowhead.com/quest=25630]The Fires of Mount Hyjal[/url]n |tttt4)[url=http://www.wowhead.com/quest=25381]Fighting Fire With … Anything[/url]nG)[url=http://www.wowhead.com/quest=27874]Aviana's Legacy[/url]n |n | S)[url=http://www.wowhead.com/quest=25985]Wings Over Mount Hyjal[/url]3)[url=http://www.wowhead.com/quest=25810]The Hatchery Must Burn[/url]n | 3)[url=http://www.wowhead.com/quest=25523]Flight in the Firelands[/url]n | 3)[url=http://www.wowhead.com/quest=25525]Wave One[/url]n | 3)[url=http://www.wowhead.com/quest=25544]Wave Two[/url]n | 3)[url=http://www.wowhead.com/quest=25560]Egg Wave[/url]n | 1)[url=http://www.wowhead.com/quest=25832]Return to Aviana[/url]n |n | [url=http://www.wowhead.com/quest=25584]The Return of the Ancients[/url]*n | ├─────────────────────┬────>4)[url=http://www.wowhead.com/quest=25404]If You're Not Against Us…[/url]n | 4)[url=http://www.wowhead.com/quest=25385]Save the Wee Animals[/url] |t4)[url=http://www.wowhead.com/quest=25408]Seeds of Their Demise[/url]n | 4)[url=http://www.wowhead.com/quest=25392]Oh, Deer![/url]tt |t4)[url=http://www.wowhead.com/quest=25411]A New Master[/url]n | |tt t |t4)[url=http://www.wowhead.com/quest=25412]The Name Never Spoken[/url][url=http://www.wowhead.com/quest=25443](ver2)[/url]n | | 4)[url=http://www.wowhead.com/quest=25382]Disrupting the Rituals[/url]t4)[url=http://www.wowhead.com/quest=25428]Black Heart of Flame[/url]n | ├──┴─────────────────────────┘n | S)[url=http://www.wowhead.com/quest=25940]Last Stand at Whistling Grove[/url]n | 4)[url=http://www.wowhead.com/quest=25462]The Bears Up There[/url]n | 5)[url=http://www.wowhead.com/quest=25490]Smashing Through Ashes[/url]n | ├───────────────┬──────────────>6)[url=http://www.wowhead.com/quest=25492]Firebreak[/url]n | 6)[url=http://www.wowhead.com/quest=25493]Fresh Bait[/url] 6)[url=http://www.wowhead.com/quest=25491]Durable Seeds[/url] 6)[url=http://www.wowhead.com/quest=25502]Prepping the Soil[/url]n | 6)[url=http://www.wowhead.com/quest=25507]Hell's Shells[/url] └────────────────┴──────────┐n | 5)[url=http://www.wowhead.com/quest=25510]Tortolla Speaks[/url]tttt|n | ├────────────────────┐ttt|n | 5)[url=http://www.wowhead.com/quest=25514]Breaking the Bonds[/url] 5)[url=http://www.wowhead.com/quest=25519]Children of Tortolla[/url]t|n | ├────────────────────┘ttt|n | 5)[url=http://www.wowhead.com/quest=25520]An Ancient Awakens[/url]tttt|n ├──┴───────────────────────────────────────────┘n6)[url=http://www.wowhead.com/quest=25830]The Last Living Lorekeeper[/url]7)[url=http://www.wowhead.com/quest=25901]Hyjal Recycling Program[/url]n7)[url=http://www.wowhead.com/quest=25843]Tortolla's Revenge[/url] └>7)[url=http://www.wowhead.com/quest=25881]Lost Wardens[/url]n ├>7)[url=http://www.wowhead.com/quest=25899]Breakthrough[/url]t7)[url=http://www.wowhead.com/quest=25886]Pressing the Advantage[/url]n |n7)[url=http://www.wowhead.com/quest=25904]The Hammer and the Key[/url]n8)[url=http://www.wowhead.com/quest=25906]The Third Flamegate[/url]─────>8)[url=http://www.wowhead.com/quest=25910]The Time for Mercy has Passed[/url]n8)[url=http://www.wowhead.com/quest=25915]The Strength of Tortolla[/url]n8)[url=http://www.wowhead.com/quest=25923]Finish Nemesis[/url]n7)[url=http://www.wowhead.com/quest=25928]Tortolla's Triumph[/url]n9)[url=http://www.wowhead.com/quest=25653]The Ancients are With Us[/url]──>[url=http://www.wowhead.com/quest=25597]Commander Jarod Shadowsong[/url]*nn[small]Quest zones:n1)Shrine of Aviana_____2)Sethria's Roost_____3)Firelands Hatchery_____4)Grove of Aessina+The Inferno_____5)Ashen Lake+Sanctuary of Malorne_____6)The Flamewake_____7)The Scorched Plain_____8)The Crucible of Flame_____9)NordrassilnG)Gluing Separate Questlines_____S)Skippablen*Click to see more info about that quest-line.n[/small]n[/pre]n[url=http://www.wowhead.com/forums&topic=180241&p=2487503]<>[/url]","date":"2010-12-17T20:40:49-06:00″,"rating":2,"indent":0,"roles":256,"deleted":0,"outofdate":0,"userRating":0,"replies":[],"dataTree":1,"markupDisabledEnvironments":{"2″:true,"3″:true},"lastEdit":["2011-02-06T17:19:05-06:00″,2,"Whiterock"]},{"commentv2″:1,"number":6,"id":1242360,"nreplies":1,"sticky":0,"user":"MLyhne","body":"It is worthy of mention that the adds that spawn only have 15.000-ish health, and are indeed skinnable. So, in effect, you have a lot of easy-to-kill mobs spawning near you, that can be skinned…. sadly, you cannot reactivate it ;)","date":"2010-12-18T04:20:13-06:00″,"rating":2,"indent":0,"roles":0,"deleted":0,"outofdate":0,"userRating":0,"replies":[{"commentid":1242360,"id":236256,"body":"Skinnable Naga! Life is good…","userid":721249,"username":"fordahord","roles":0,"creationdate":"2011-04-05T08:24:12-05:00″,"lasteditdate":"1970-01-01T01:00:00-06:00″,"rating":1,"dataTree":1,"importedAuthor":null,"importedSubject":null,"contentTimestamp":"1302013452.000000″,"markupDisabledEnvironments":{"2″:true,"3″:true}}],"dataTree":1,"markupDisabledEnvironments":{"2″:true,"3":true}},{"commentv2″:1,"number":7,"id":1269498,"nreplies":0,"sticky":0,"user":"566165″,"body":"When you see the Blizzard quest number on the map, fly straight down to the nearest cave.rnrnThe quest giver, the number on the map and the map entrance where the flame warden is, make a triangle, you need to be on one of the angles.","date":"2010-12-31T09:59:28-06:00″,"rating":3,"indent":0,"roles":0,"deleted":0,"outofdate":0,"userRating":0,"replies":[],"dataTree":1,"markupDisabledEnvironments":{"2″:true,"3":true}},{"commentv2″:1,"number":8,"id":1281410,"nreplies":0,"sticky":0,"user":"747435″,"body":"The Flameward is at co-ordinates 33,65.","date":"2011-01-06T22:37:33-06:00″,"rating":2,"indent":0,"roles":0,"deleted":0,"outofdate":0,"userRating":0,"replies":[],"dataTree":1,"markupDisabledEnvironments":{"2″:true,"3":true}},{"commentv2″:1,"number":9,"id":1366171,"nreplies":0,"sticky":0,"user":"803220″,"body":"First two times I failed. Then I just went again straight away. Very easy, all the hard mobs already dead.","date":"2011-03-13T20:32:27-05:00″,"rating":2,"indent":0,"roles":0,"deleted":0,"outofdate":0,"userRating":0,"replies":[],"dataTree":1,"markupDisabledEnvironments":{"2″:true,"3":true}},{"commentv2″:1,"number":10,"id":1426103,"nreplies":0,"sticky":0,"user":"Raytol21″,"body":""The Arch Druid has tasked [u][b]me[/b][/u] with setting up a series of flamewards around the perimeter of the area."nOkay then why are you making me do it!","date":"2011-05-24T08:28:06-05:00″,"rating":3,"indent":0,"roles":0,"deleted":0,"outofdate":0,"userRating":0,"replies":[],"dataTree":1,"markupDisabledEnvironments":{"2″:true,"3″:true},"lastEdit":["2011-07-02T18:31:41-05:00″,1,"Raytol21"]},{"commentv2″:1,"number":11,"id":1427155,"nreplies":0,"sticky":0,"user":"wharris","body":"Guide to Alliance Mount Hyjal Quests, part 1:rn rnOptional initial quests:rn[url=http://www.wowhead.com/quest=27726]Hero's Call[/url] rn[url=http://www.wowhead.com/quest=25316]As Hyjal Burns[/url] rn[url=http://www.wowhead.com/quest=25460] The Earth Rises[/url]rn[url=http://www.wowhead.com/quest=25370] Inciting the Elements[/url] and [url=http://www.wowhead.com/quest=25574]Flames from Above[/url]rnrnThen:rn[url=http://www.wowhead.com/quest=25317]Protect the World Tree[/url] (unlocks optional [url=http://www.wowhead.com/quest=25319]War on the Twilight's Hammer[/url])rn[url=http://www.wowhead.com/quest=25472]The Flameseer's Staff[/url]rn[url=http://www.wowhead.com/quest=25323] Flamebreaker[/url]rn[url=http://www.wowhead.com/quest=25464]The Return of Baron Geddon[/url]rn[url=http://www.wowhead.com/quest=25430]Emerald Allies[/url]rn[url=http://www.wowhead.com/quest=25320]The Captured Scout[/url]rn[url=http://www.wowhead.com/quest=25321]Twilight Captivity[/url]rn[url=http://www.wowhead.com/quest=25424]Return to Alysra[/url]rn[url=http://www.wowhead.com/quest=25324]A Prisoner of Interest[/url]rn[url=http://www.wowhead.com/quest=25325]Through the Dream[/url]rn[url=http://www.wowhead.com/quest=25578]Return to Nodrassil[/url]rn rnAt this point, you must awaken three ancients. A Vision of Ysera will appear after each. You must awaken Goldrinn before beginning the Aessina/Tortolla quests but can otherwise work on them in any order.rnrnGoldrinn Quests:rn[url=http://www.wowhead.com/quest=25584]The Return of the Ancients[/url] (enables optional [url=http://www.wowhead.com/quest=25255]Harrying the Hunters[/url] and [url=http://www.wowhead.com/quest=25234]In the Rear with the Gear[/url])rn[url=http://www.wowhead.com/quest=25233]End of the Supply Line[/url]rn[url=http://www.wowhead.com/quest=25268]The Voice of Goldrinn[/url]rn[url=http://www.wowhead.com/quest=25271]Goldrinn's Ferocity[/url]rn[url=http://www.wowhead.com/quest=25273]Lycanthoth the Corruptor[/url] enables several optional quest chains:rn[ul][li][url=http://www.wowhead.com/quest=25280]The Shrine Reclaimed[/url] (optional but do it now if you are are going to do it)[/li]rn[li][url=http://www.wowhead.com/quest=25328]Gar'gol's Gotta Go[/url] and [url=http://www.wowhead.com/quest=25332]Get Me Outta Here![/url][/li]rn[li][url=http://www.wowhead.com/quest=25297]From the Mouth of Madness[/url] and [url=http://www.wowhead.com/quest=25298]Free Your Mind, the Rest Follows[/url][/li]rn[li][url=http://www.wowhead.com/quest=25300]The Eye of Twilight[/url], [url=http://www.wowhead.com/quest=25301]Mastering Puppets[/url], [url=http://www.wowhead.com/quest=25303]Elementary![/url], and [url=http://www.wowhead.com/quest=25312]Return to Duskwhisper[/url][/li]rn[/ul]rn rn[url=http://www.wowhead.com/quest=25278]Cleaning House[/url] (enables optional [url=http://www.wowhead.com/quest=25352]Sweeping the Shelf[/url])rn[url=http://www.wowhead.com/quest=25353]Lightning in a Bottle[/url] (enables optional [url=http://www.wowhead.com/quest=25623]Into the Maw![/url] / [url=http://www.wowhead.com/quest=25618]Into the Maw![/url])rn[url=http://www.wowhead.com/quest=25576]Rage of the Wolf Ancient[/url], [url=http://www.wowhead.com/quest=25575]Forged of Shadow and Flame[/url], and [url=http://www.wowhead.com/quest=25577]Crushing the Cores[/url]rn[url=http://www.wowhead.com/quest=25599]Cindermaul, the Portal Master[/url]rn[url=http://www.wowhead.com/quest=25600]Forgemaster Pyrendius[/url]rn[url=http://www.wowhead.com/quest=25611]Return from the Firelands[/url] [vision of Ysera]rnrnAviana Quests:rn(optional linking quests of[url=http://www.wowhead.com/quest=25985]Wings over Mount Hyjal[/url] or [url=http://www.wowhead.com/quest=27874]Aviana's Legacy[/url])rnTwo chains:rn * [url=http://www.wowhead.com/quest=25663]An Offering for Aviana[/url], [url=http://www.wowhead.com/quest=25665]A Plea from Beyond[/url], and[url=http://www.wowhead.com/quest=25664] A Prayer and a Wing[/url]rn * [url=http://www.wowhead.com/quest=25655]The Wormwing problem[/url], [url=http://www.wowhead.com/quest=25656]Scrambling for Eggs[/url], and then [url=http://www.wowhead.com/quest=25731]A Bird in Hand[/url]rnrnNext comes [url=http://www.wowhead.com/quest=25740]Fact-Finding Mission[/url] which enables these required quests: rn[ul]rn[li][url=http://www.wowhead.com/quest=25746]Setheria's Brood[/url][/li]rn[li][url=http://www.wowhead.com/quest=25758]A Gap in Their Armor[/url] and [url=http://www.wowhead.com/quest=25761]Disassembly[/url][/li]rn[li]The [url=http://www.wowhead.com/quest=25763]Codex of Shadows[/url] [from [url=http://www.wowhead.com/object=203207] here [/url]] leads to [url=http://www.wowhead.com/quest=25764]Egg Hunt[/url][/li]rn[/ul]rn rn Finish the above for rn[url=http://www.wowhead.com/quest=25776]Sethria's Demise[/url]rn[url=http://www.wowhead.com/quest=25795]Return to the Shrine[/url]rn[url=http://www.wowhead.com/quest=25807]An Ancient Reborn[/url] [Vision of Ysera]rnrnOptional bonus: rn[url=http://www.wowhead.com/quest=25810]The Hatchery Must Burn[/url]rn[url=http://www.wowhead.com/quest=25523]Flight in the Firelands[/url]rn[url=http://www.wowhead.com/quest=25525]Wave One[/url]rn[url=http://www.wowhead.com/quest=25544]Wave Two[/url] rn[url=http://www.wowhead.com/quest=25560]Egg Wave[/url] [gives [url=http://www.wowhead.com/achievement=4959]Beware of the 'Unbeatable?' Pterodacyl[/url] and choice of [url=http://www.wowhead.com/item=65662]Gold Mini Jouster [/url]or [url=http://www.wowhead.com/item=65661]Blue Mini Jouster[/url]]rn[url=http://www.wowhead.com/quest=25832]Return to Aviana[/url] rnrnAessina/Tortolla Quests (must do Goldrinn first)rn[url=http://www.wowhead.com/quest=25630]The Fires of Mount Hyjal[/url] (optional)rn[url=http://www.wowhead.com/quest=25385]Save the Wee Animals[/url] and [url=http://www.wowhead.com/quest=25392]Oh, Deer![/url]rn[url=http://www.wowhead.com/quest=25381]Fighting Fire With … Anything[/url] (optional, but must complete before Aessina's Miracle)rn[url=http://www.wowhead.com/quest=25382]Disrupting the Rituals[/url]rn[url=http://www.wowhead.com/quest=25404]If you're Not Against Us…[/url]rn[url=http://www.wowhead.com/quest=25408]Seeds of Their Demise[/url]rn[url=http://www.wowhead.com/quest=25411]A New Master[/url]rn[url=http://www.wowhead.com/quest=25412]The Name Never Spoken[/url]rn[url=http://www.wowhead.com/quest=25428]Black Heart of Flame[/url]rn[url=http://www.wowhead.com/quest=29066]Good News… and Bad News[/url] (auto-accepted; can not be obtained later)rn[url=http://www.wowhead.com/quest=25940]Last Stand at Whistling Grove[/url]rn[url=http://www.wowhead.com/quest=25462]The Bears Up There[/url] (a good time to do [url=http://www.wowhead.com/achievement=5483]Bounce![/url])rn[url=http://www.wowhead.com/quest=25490]Smashing Through Ashes[/url] enables additional required quests:rn[ul][li][url=http://www.wowhead.com/quest=25491]Durable Seeds[/url][/li]rn[li][url=http://www.wowhead.com/quest=25492]Firebreak[/url] and [url=http://www.wowhead.com/quest=25502]Prepping the Soil[/url][/li][/ul]rn[url=http://www.wowhead.com/quest=25493]Fresh Bait[/url]rn[url=http://www.wowhead.com/quest=25507]Hell's Shells[/url]rn[url=http://www.wowhead.com/quest=25510]Tortolla Speaks[/url]rn[url=http://www.wowhead.com/quest=25520]An Ancient Awakens[/url] [Vision after all chains].rnrnAfter waking all the ancients, the third vision gives [url=http://www.wowhead.com/quest=25830]The Last Living Lorekeeper[/url].rnrnContinued in part 2.","date":"2011-05-25T12:26:31-05:00″,"rating":4,"indent":0,"roles":0,"deleted":0,"outofdate":0,"userRating":0,"replies":[],"dataTree":1,"markupDisabledEnvironments":{"2″:true,"3":true}},{"commentv2″:1,"number":12,"id":1427156,"nreplies":0,"sticky":0,"user":"wharris","body":"Guide to Mount Hyjal Quests (Alliance), part 2:rnAfter waking all three ancients (see part 1), [url=http://www.wowhead.com/npc=40289]Ysera[/url] or her [url=http://www.wowhead.com/npc=47002]vision[/url] will continue the chain with [url=http://www.wowhead.com/quest=25830]The Last Living Lorekeeper[/url].rnrnNext come:rn[url=http://www.wowhead.com/quest=25842]Firefight[/url]rn[url=http://www.wowhead.com/quest=25372]Aessina's Miracle[/url] (brief cutscene; phases the zone)rnOptional quests now available:rn [ul]rn[li] [url=http://www.wowhead.com/quest=25881] Lost Wardens[/url] and [url=http://www.wowhead.com/quest=25886]Pressing the Advantage[/url][/li]rn[li] [url=http://www.wowhead.com/quest=25901]Hyjal Recycling Program[/url][/li]rn[/ul]rn[url=http://www.wowhead.com/quest=25843]Tortolla's Revenge[/url] (enables optional [url=http://www.wowhead.com/quest=25899]Breakthrough[/url])rn[url=http://www.wowhead.com/quest=25904]The Hammer and the Key[/url]rn[url=http://www.wowhead.com/quest=25906]The Third Flamegate[/url] (enables optional [url=http://www.wowhead.com/quest=25910]The Time for Mercy has Passed[/url])rn[url=http://www.wowhead.com/quest=25915]The Strength of Tortolla[/url]rn[url=http://www.wowhead.com/quest=25923]Finish Nemesis[/url]rn[url=http://www.wowhead.com/quest=25928]Tortolla's Triumph[/url]rn[url=http://www.wowhead.com/quest=25653]The Ancients are With Us[/url]rn[url=http://www.wowhead.com/quest=25597]Commander Jarod Shadowsong[/url]rn[url=http://www.wowhead.com/quest=25274]Signed in Blood[/url] (allows you to visit Twilight camp including [url=http://www.wowhead.com/npc=43565]Edric Downing[/url] and [url=http://www.wowhead.com/npc=43563]Grunka[/url] who sell food needed for [url=http://www.wowhead.com/achievement=5753]Cataclysmically Delicious[/url])rn[url=http://www.wowhead.com/quest=25276]Your New Identity[/url]rn[url=http://www.wowhead.com/quest=25224]In Bloom[/url], [url=http://www.wowhead.com/quest=25223]Trial by Fire[/url], and [url=http://www.wowhead.com/quest=25330]Waste of Flesh[/url]rn[url=http://www.wowhead.com/quest=25291]Twilight Training[/url] unlocks several additional required chains:rn* [url=http://www.wowhead.com/quest=25296]Gather the Intelligence[/url] and [url=http://www.wowhead.com/quest=25308]Seeds of Discord[/url]rn* [url=http://www.wowhead.com/quest=25294]Walking the Dog[/url], [url=http://www.wowhead.com/quest=25494]A Champion's Collar[/url], and [url=http://www.wowhead.com/quest=25496]Grudge Match[/url]rn[url=http://www.wowhead.com/quest=25509]Physical Training: Forced Labor[/url]rn[url=http://www.wowhead.com/quest=25499]Agility Training: Run Like Hell![/url], rn[url=http://www.wowhead.com/quest=25299]Mental Training: Speaking the Truth to Power[/url]rn[url=http://www.wowhead.com/quest=25309]Spiritual Training: Mercy is for the Weak[/url]rn[url=http://www.wowhead.com/quest=25311]Twilight Territory[/url] and [url=http://www.wowhead.com/quest=25310]The Greater of Two Evils[/url]rnrnAll of the above for rn[url=http://www.wowhead.com/quest=25314]Speech Writing for Dummies[/url]rn[url=http://www.wowhead.com/quest=25601]Head of the Class[/url]rn[url=http://www.wowhead.com/quest=25315]Graduation Speech[/url]rn[url=http://www.wowhead.com/quest=25531]Twilight Riot[/url]rn[url=http://www.wowhead.com/quest=25608]Slash and Burn[/url] (cutscene)rnThree chains, all required: rn* [url=http://www.wowhead.com/quest=25548]Might of the Firelord[/url], [url=http://www.wowhead.com/quest=25549]The Sanctum of the Prophets[/url], and [url=http://www.wowhead.com/quest=25550]Magma Monarch[/url]rn* [url=http://www.wowhead.com/quest=25644]The Twilight Egg[/url] (starts [url=http://www.wowhead.com/object=207359]here[/url]),[url=http://www.wowhead.com/quest=25552]Brood of Evil[/url], and [url=http://www.wowhead.com/quest=25553]Death to the Broodmother[/url]rn* [url=http://www.wowhead.com/quest=25554]Secrets of the Flame[/url] and [url=http://www.wowhead.com/quest=25555]The Gatekeeper[/url]rnLast quest: [url=http://www.wowhead.com/quest=25551]The Firelord[/url]","date":"2011-05-25T12:27:03-05:00″,"rating":4,"indent":0,"roles":0,"deleted":0,"outofdate":0,"userRating":0,"replies":[],"dataTree":1,"markupDisabledEnvironments":{"2″:true,"3":true}},{"commentv2″:1,"number":13,"id":1429134,"nreplies":0,"sticky":0,"user":"FuryWar","body":"Just finished this quest with no problems or bugs. Simply go to the Flameward at 33.64, activate it and a few Ashbearers should start trying to attack it, you need to successfully kill 3 or 4 that spawn before they destroy the Flameward in order to complete the quest.","date":"2011-05-28T04:33:04-05:00″,"rating":2,"indent":0,"roles":0,"deleted":0,"outofdate":0,"userRating":0,"replies":[],"dataTree":1,"markupDisabledEnvironments":{"2″:true,"3":true}},{"commentv2″:1,"number":14,"id":1457195,"nreplies":0,"sticky":0,"user":"848148″,"body":"When you stand infront of the quest givers, you have to fly left over the small mountains. When there, Activate the flamewarden (33.65) – and kill the attackers one by one.","date":"2011-07-01T14:06:18-05:00″,"rating":2,"indent":0,"roles":0,"deleted":0,"outofdate":0,"userRating":0,"replies":[],"dataTree":1,"markupDisabledEnvironments":{"2″:true,"3":true}},{"commentv2″:1,"number":15,"id":1582737,"nreplies":16,"sticky":0,"user":"kast0re","body":"[b]34.80, 52.73[/b] is the flameward I recommend!rnThis may just be a glitch solely for me but I have tested it on 4 chars and every time I do this quest at this node none of the adds spawn but it still gives me credit! =D","date":"2011-11-28T15:44:47-06:00″,"rating":51,"indent":0,"roles":0,"deleted":0,"outofdate":0,"userRating":0,"replies":[{"commentid":1582737,"id":638318,"body":"As of 5.2 (today), this is still the case. Definitely bugged, nice and easy x","userid":771824,"username":"Alexinia","roles":0,"creationdate":"2013-03-06T17:29:14-06:00″,"lasteditdate":"1969-12-31T18:00:00-06:00″,"rating":1,"dataTree":1,"importedAuthor":null,"importedSubject":null,"contentTimestamp":"1362612554.000000″,"markupDisabledEnvironments":{"2″:true,"3":true}},{"commentid":1582737,"id":705578,"body":"11/3/2013 I can confirm that it still works as the first comment stated.","userid":1188652,"username":"1188652″,"roles":16384,"creationdate":"2013-11-03T13:32:19-06:00″,"lasteditdate":"1969-12-31T18:00:00-06:00″,"rating":1,"dataTree":1,"importedAuthor":null,"importedSubject":null,"contentTimestamp":"1383507139.000000″,"markupDisabledEnvironments":{"2″:true,"3":true}},{"commentid":1582737,"id":770707,"body":"Confirmed as still working!","userid":1256620,"username":"SkyfallBondbabe","roles":0,"creationdate":"2014-09-08T18:19:20-05:00″,"lasteditdate":"1969-12-31T18:00:00-06:00″,"rating":1,"dataTree":1,"importedAuthor":null,"importedSubject":null,"contentTimestamp":"1410221960.000000″,"markupDisabledEnvironments":{"2″:true,"3":true}},{"commentid":1582737,"id":924738,"body":"Just did this one now, and yep, still no spawns.","userid":1564512,"username":"regalthus","roles":0,"creationdate":"2016-01-13T21:04:43-06:00″,"lasteditdate":"1969-12-31T18:00:00-06:00″,"rating":0,"dataTree":1,"importedAuthor":null,"importedSubject":null,"contentTimestamp":"1452740683.000000″,"markupDisabledEnvironments":{"2″:true,"3":true}},{"commentid":1582737,"id":1321709,"body":"Patch 8.2, still works. Had to clean the area first of 2 lava surgers and a dog, but after this and activating nothing happened.","userid":740857,"username":"dirch","roles":256,"creationdate":"2019-08-09T06:33:46-05:00″,"lasteditdate":"1969-12-31T18:00:00-06:00″,"rating":0,"dataTree":1,"importedAuthor":null,"importedSubject":null,"contentTimestamp":"1565354026.000000″,"markupDisabledEnvironments":{"2″:true,"3″:true}}],"dataTree":1,"markupDisabledEnvironments":{"2″:true,"3":true}},{"commentv2″:1,"number":16,"id":1635049,"nreplies":0,"sticky":0,"user":"Descentia","body":"Just a note: be sure and don't right-click the "Flameward Activated" buff you receive right when you activate it. You don't get credit for the quest and you have to re-activate it and kill the sets of mobs all over again. XDrnrn(Yes, I am an idiot and did this. :p )","date":"2012-03-04T14:16:09-06:00″,"rating":2,"indent":0,"roles":0,"deleted":0,"outofdate":0,"userRating":0,"replies":[],"dataTree":1,"markupDisabledEnvironments":{"2″:true,"3":true}},{"commentv2″:1,"number":17,"id":1657543,"nreplies":0,"sticky":0,"user":"Aquifel","body":"I activated the flameward, waited a short bit, and the quest was done. I didn't have to do anything at all, no mobs spawned, lucky bug.","date":"2012-04-22T21:26:11-05:00″,"rating":3,"indent":0,"roles":256,"deleted":0,"outofdate":0,"userRating":0,"replies":[],"dataTree":1,"markupDisabledEnvironments":{"2″:true,"3":true}},{"commentv2″:1,"number":18,"id":1671882,"nreplies":0,"sticky":0,"user":"dythe","body":"The mobs spawned by this quest are lootable/[i]skinnable[/i], which is nice for anyone who's questing through here while leveling skinning (not a lot of hyjal quests up to this point require you to kill skinnable mobs).","date":"2012-05-31T01:38:03-05:00″,"rating":1,"indent":0,"roles":0,"deleted":0,"outofdate":0,"userRating":0,"replies":[],"dataTree":1,"markupDisabledEnvironments":{"2″:true,"3":true}},{"commentv2″:1,"number":19,"id":2177626,"nreplies":0,"sticky":0,"user":"GitGudGuides","body":"Prepping the Soil http://youtu.be/ZQu2X1fBWeU","date":"2015-05-05T01:02:48-05:00″,"rating":1,"indent":0,"roles":256,"deleted":0,"outofdate":1,"userRating":0,"replies":[],"dataTree":1,"markupDisabledEnvironments":{"2″:true,"3":true}},{"commentv2″:1,"number":20,"id":2203091,"nreplies":0,"sticky":0,"user":"Takata","body":"Is it just me? Or do some quest objective locations seem to be a bit "off" from the quest map since the last patches?","date":"2015-06-28T07:41:05-05:00″,"rating":1,"indent":0,"roles":0,"deleted":0,"outofdate":0,"userRating":0,"replies":[],"dataTree":1,"markupDisabledEnvironments":{"2″:true,"3":true}},{"commentv2″:1,"number":21,"id":2262030,"nreplies":0,"sticky":0,"user":"Boxofbeer","body":"[b]Prepping the Soil[/b] http://www.youtube.com/watch?v=9_wd94n2oOQ","date":"2015-10-11T09:44:11-05:00″,"rating":1,"indent":0,"roles":256,"deleted":0,"outofdate":1,"userRating":0,"replies":[],"dataTree":1,"markupDisabledEnvironments":{"2″:true,"3":true}},{"commentv2″:1,"number":22,"id":2308086,"nreplies":0,"sticky":0,"user":"WoWGnGP","body":"I made i playthrough of this quest if anyone wish to see how to do it :)rnhttps://www.youtube.com/watch?v=tjFy5Cg1Wgg&feature=youtu.be","date":"2016-02-19T08:05:50-06:00″,"rating":1,"indent":0,"roles":256,"deleted":0,"outofdate":1,"userRating":0,"replies":[],"dataTree":1,"markupDisabledEnvironments":{"2″:true,"3":true}}]; ]]> ]]> <![CDATA[//]]>
Activate and defend a Flameward. <![CDATA[//]]>
Description
The Arch Druid has tasked me with setting up a series of flamewards around the perimeter of the area. Once these are active, we can prevent further attacks from the fire elementals that left this valley in ruins.
These will also protect and nourish the soil for whatever Hamuul has planned.
It's time to begin. Find one of the five flamewards I've marked on your map, activate it, and defend it from counterattack until its magic kicks in. It won't take more than a minute.
That's good! Between your work and the work of a few others, that valley is secure from a counter-attack.
I've done all I can. It's all up to you and the Arch Druid now.
Rewards
You will be able to choose one of these rewards:
<![CDATA[//]]>You will receive:
Gains
Upon completion of this quest you will gain:
Related
<![CDATA[// ]]>
Contribute
Simply browse for your screenshot using the form below.
Screenshots containing UI elements are generally declined on sight, the same goes for screenshots from the modelviewer or character selection screen.

The higher the quality the better!
Simply type the URL of the video in the form below.
The Wowhead Client is a little application we use to keep our database up to date, and to provide you with some nifty extra functionality on the website!  
It serves 2 main purposes:  
It maintains a WoW addon called the Wowhead Looter, which collects data as you play the game!  

It uploads the collected data to Wowhead in order to keep the database up-to-date!  
You can also use it to keep track of your completed quests, recipes, mounts, companion pets, and titles! 
So, what are you waiting for? Download the client and get started. 
<![CDATA[//]]>

Source